Underrail OST
Jump to navigation
Jump to search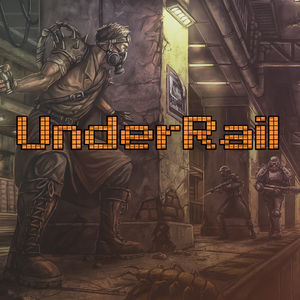 Underrail original soundtrack was composed by Josh Culler. It was released together with the game's GOG.com release on December 18, 2015. It features remastered versions of the in-game music tracks.
Tracks
Awakening of the Ancient 5:20 (Tchort)
Blood of the Fae 3:09 (Mushroom Forest)
Cornered 2:31 (Various locations - warehouse horror)
Dark Tunnels 2:13 (Deep Caverns)
Dreams of Dogtown 2:41 (Junkyard)
Echoes of the City 2:43 (Various locations - city station)
Eldritch Currents 2:34 (Oculus)
Fatal Vapor 2:30 (Core City Sewers)
Gladius 2:29 (Arena)
Halls of the Learned 2:59 (Institute of Tchort)
Lab Results 2:31 (Various locations - scientific)
Lifeblood 2:18 (Various locations - watery caves)
Machinationalized 3:33 (Foundry)
Marching to New Tomorrow 3:04 (Protectorate)
Open Box 2:24 (Various locations - warehouse)
Opening Theme 3:35 (Main menu)
Scattered Remnants 2:50 (Drop Zone)
Searchlight Journey 3:51 (Lower Underrail)
Skyless World 2:34 (Upper Underrail)
Subterra 3:08 (Various locations - caves)
Subterranon 2:51 (Various locations - tense caves)
Throes of Genesis 2:58 (Mutagen Tanks)
Trangression of the Sacrosanct 3:07 (West Wing)
Unnatural Order 2:43 (Faceless)
Notes
The soundtrack does not include the song which plays in Core City. (CoreCity.ogg)
Alpha versions of Underrail had 7 ambient drone tracks which do not appear in the release version.
Underrail: Expedition music is not included.