Locations
Jump to navigation
Jump to search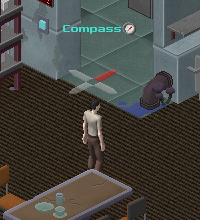 Underrail takes place in the south end of the titular Underrail, which is a vast system of metro station-states, abandoned underground complexes, natural caverns and tunnels, underground rivers and lakes.
Major locations
A list of the most important major urban areas in South Underrail. Some locations span multiple vertical levels.
Upper Underrail
Upper Underrail was the residential zone of the big underground metro system before things went to hell.
Lower Underrail
Lower Underrail is the industrial/military zone of the underground metro system. Upper Caves surround the lower metro system and Lower Passages lie immediately below it.
Lower Caves
Lower Caves are an intricate network of cave tunnels and underground rivers below the Underrail metro system. Waterways connect many of the settlements.
Deep Caverns
The underworld jungle - a place of grim reputation, source of many legends and superstitions. The deepest reaches of the caverns of Underrail. Home to the Tunnelers, also known as the Faceless.
Black Sea
Added in Underrail: Expedition expansion, Black Sea is a vast body of water in the northeast, a real underground sea. Avoided by most captains, these infamous waters and shores are home to pirates and worse.
Secret areas
Underrail rewards exploration and perceptive characters. There are secret areas to be accessed all around. In addition to the loot and other benefits, finding these yields an experience bonus in classic XP mode. Discovering secret areas is based on Perception score alone, unlike detecting traps and stealthed characters, which is based on Detection. The Snooping feat helps discovering secrets without high perception.
See Perception for a list of these secrets.
Random locations
Version 1.1.1.0 added a new type of locale: Random dungeon. On each playthrough, a few randomly chosen dungeon entrance fragments are added into the world. These lead to mini-dungeons that have no static location on the world map and also contain more randomized features than usual dungeons. These mini-dungeons appear in the early game areas, before Junkyard. Version 1.1.2.0 expanded the random dungeon system to include other kinds of randomly appearing locales.
Zone Control
All zones in the game are split into 3 distinct categories of zone control for purposes of assassinating non-player characters with traps:

fully controlled,

partially controlled and

uncontrolled zones. The Zone Control Indicator can be found in the upper right corner of game UI.
History
Quick overview of major area additions.